This week here at BasementArtsProject, we are preparing to begin our programme for 2018 with a new exhibition and performance entitled The Way You Are Is The Way you Are (The Soft Rains of England) by Sohail Khan. With March now assuming the de facto role of New Year where the exhibition programme is concerned, it would seem as good an opportunity as any to look back at what BasementArtsProject has been doing in the years since our first exhibition / event by Kimbal Quist Bumstead on Saturday 2nd April 2011 when we first opened our doors.
For this I am going to hand over the reins of this week's Studio Journal entry to Deborah Davies who has, for seven years, not just witnessed the comings and goings here at Basement, but has lived with, and been a part of, all that such activity brings with it. Far from a tabloid tell-all, this week's entry is a highly personal view from the position of being simultaneously inside and out.
We hope to see you on Friday 16th March for the new exhibition opening at 7.30pm, Admission is, as always free, open to everyone, and there will be food and drink available.
If you are unable to make this there will be a Lunchtime Conversation with Sohail Khan on Sunday 25th March beginning at 12.30pm. Hot food (Vegan and Meat dishes) will be served and there will be tea and coffee aplenty. Places are limited for this so please book by using the EVENTBRITE PAGE
Bruce Davies | March 2018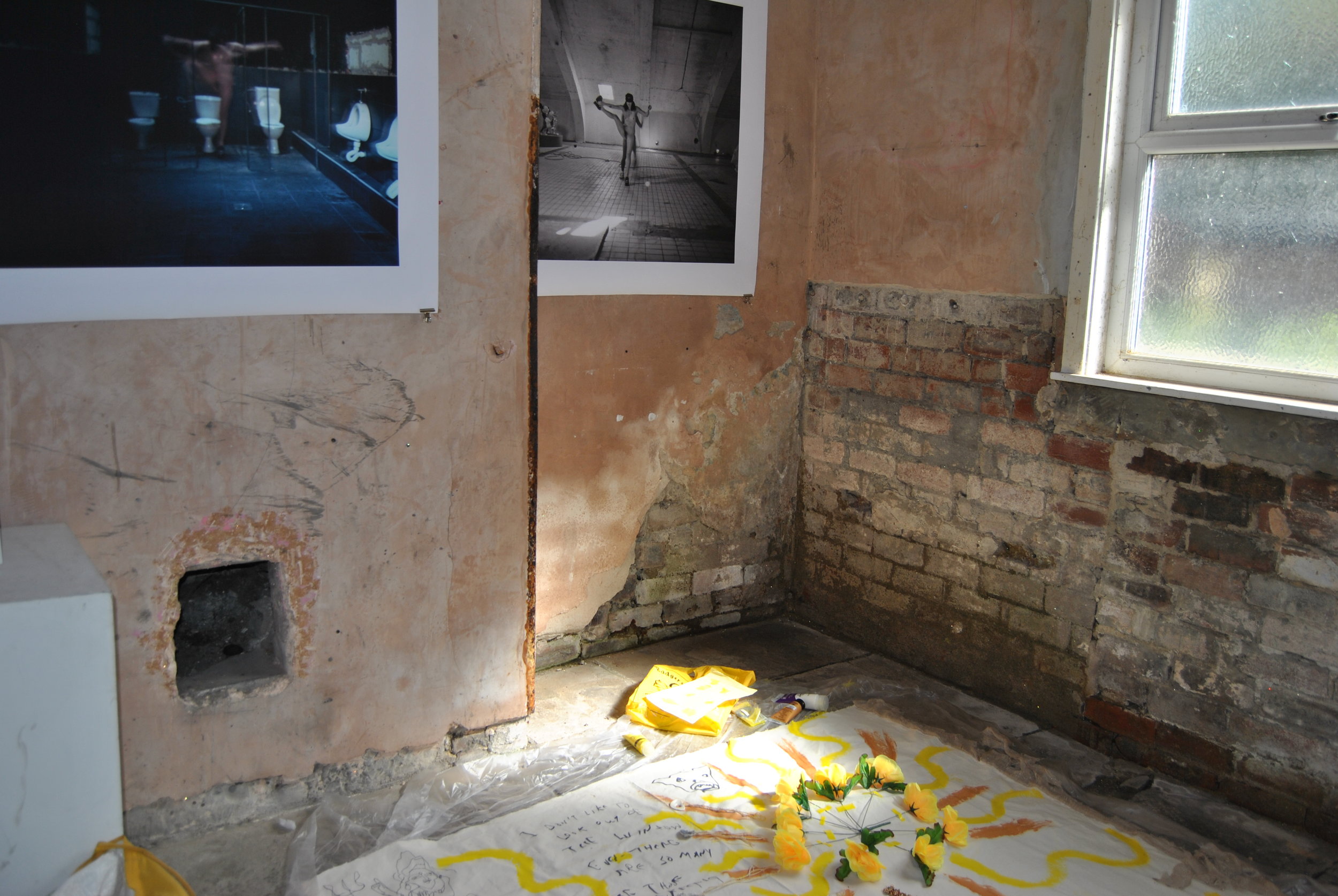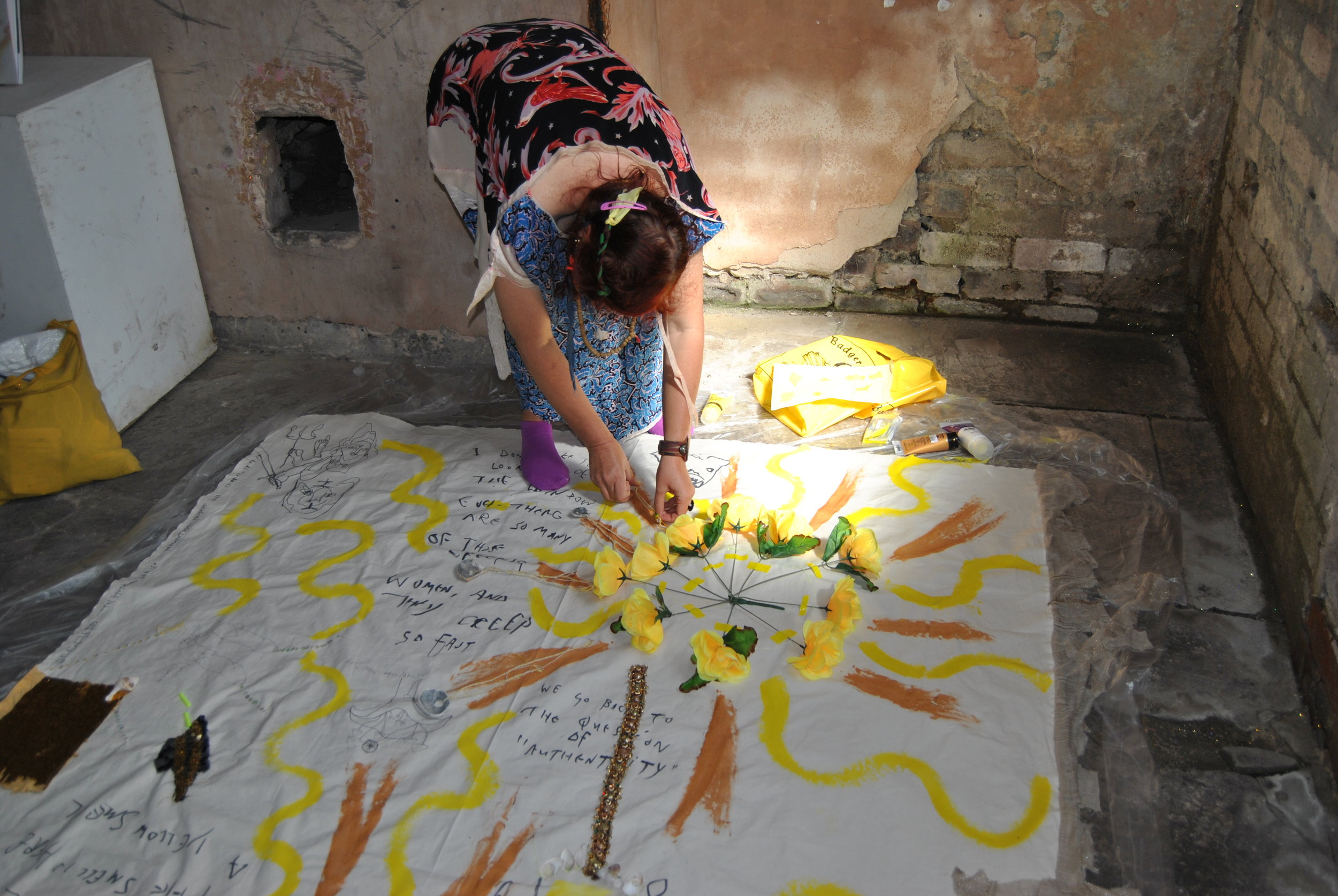 Images: Stephanie Ballantine | The Hysterical Oracle (2017) Photos: Stephanie Ballantine
Living with it.
Last year, many things got 'too much' and I was advised to take some time off work to recover. During this time I received some CBT, useful enough, and sprinklings of other counselling. In one of the sessions (I cannot remember which) we talked about my inability to form positive, clear memories about events. I am often the one who when other people sit around and talk about events and 'Wasn't it funny when…' I am sitting out of the circle wracking my brain to recall the same event. The counsellor mentioned that in order to form clear memories you have to be living in the moment and be a part of the happenings around you; although I never delved any further into those claims- it stuck with me. Do I live in the moment? Do I become part of the happenings around me?
Images: Dominic Hopkinson exhibitions (2015 & 2016) Photos: Bruce Davies
BasementArtsProject runs out of our house. Most people would imagine by the nature of this I would have to be 100% involved with the process of people, strangers to me, traipsing through and down into the basement. The truth is I am not. I am neither house-proud or the owner of a pristine, well-decorated house, so I have no urge to chase them through with a hoover or dusters- no matter what junk (art) they drag through. My moments, are often caught up with calming one my three children or supressing the urge to sleep in front of bad telly (letting the kids watch too much is my biggest parental flaw), or thinking of something to occupy restless minds. My moments are occupied, so the flotsam and the flow of artists become more of a background hum then a disturbance. Maybe it is the nature of artists, at least the ones Bruce has chosen to work with that allows such a viewpoint. I think I am glad for them. My life is surrounded by teachers, and they are by their nature an exacting type of creature – one that is already expecting your outcome before they have even begun any sort of exchange. Teachers are generally (in my experience) structured thinkers, problem solvers and like the journey from A to B to be as straight and as unassuming as possible. My teacher brain is there, but my dominant brain is one which is overly stimulated, that cannot follow a straight line from A to B without first upturning every stone and gazing at the pretty flowers, arguing some moot point with a passing leprechaun and finding a way to drop in some innuendo. These artists that traipse through seem unfazed by my meander from A to B – indeed they relish in it. And the opportunity to ask why – soothes the toddler brain in me. Why, to the artist, is not an annoyance but an opportunity to start a discussion, on subjects as light and as fluffy as the merits of expanding foam to the gritty realism of how do we move to true equality?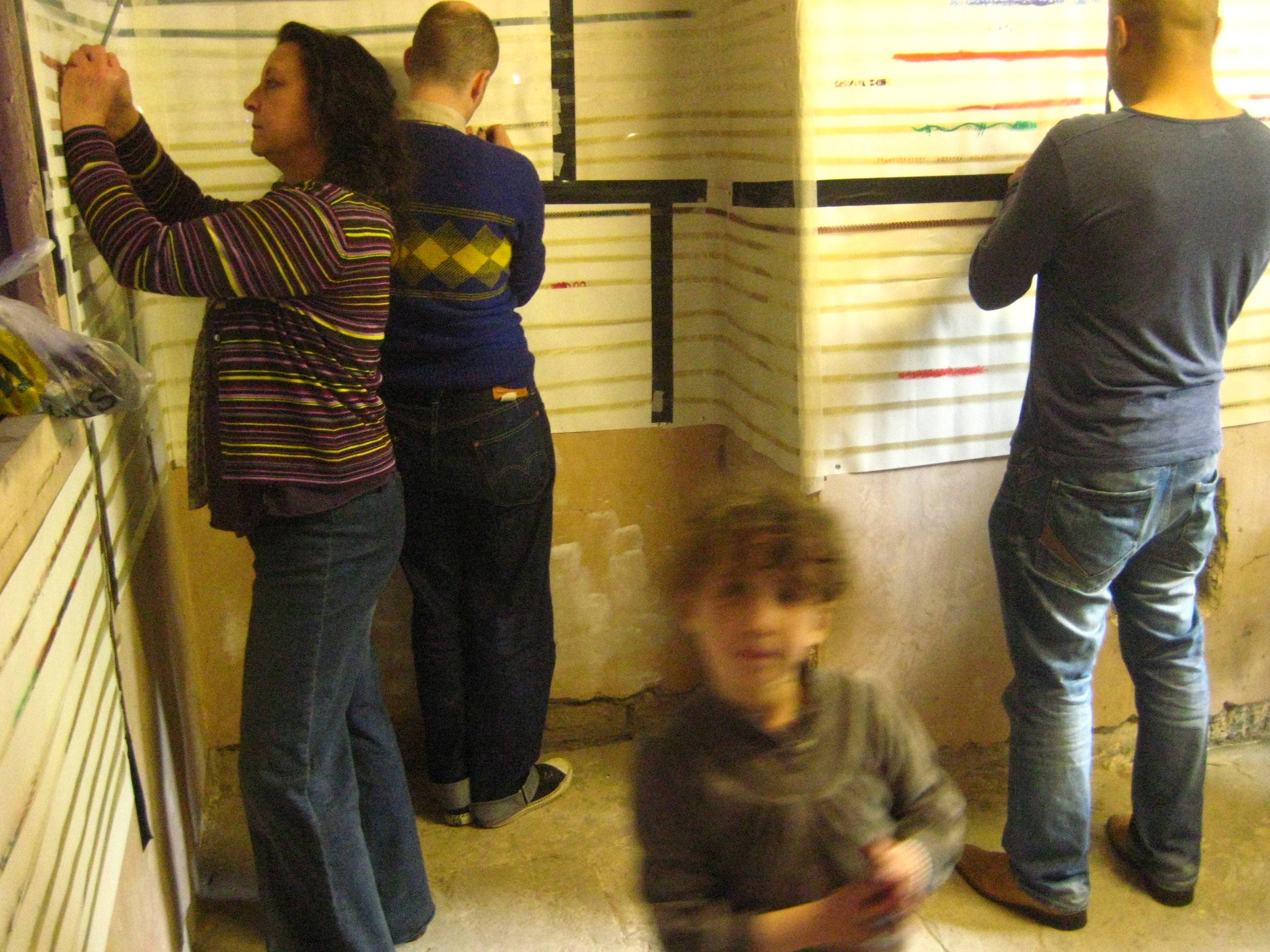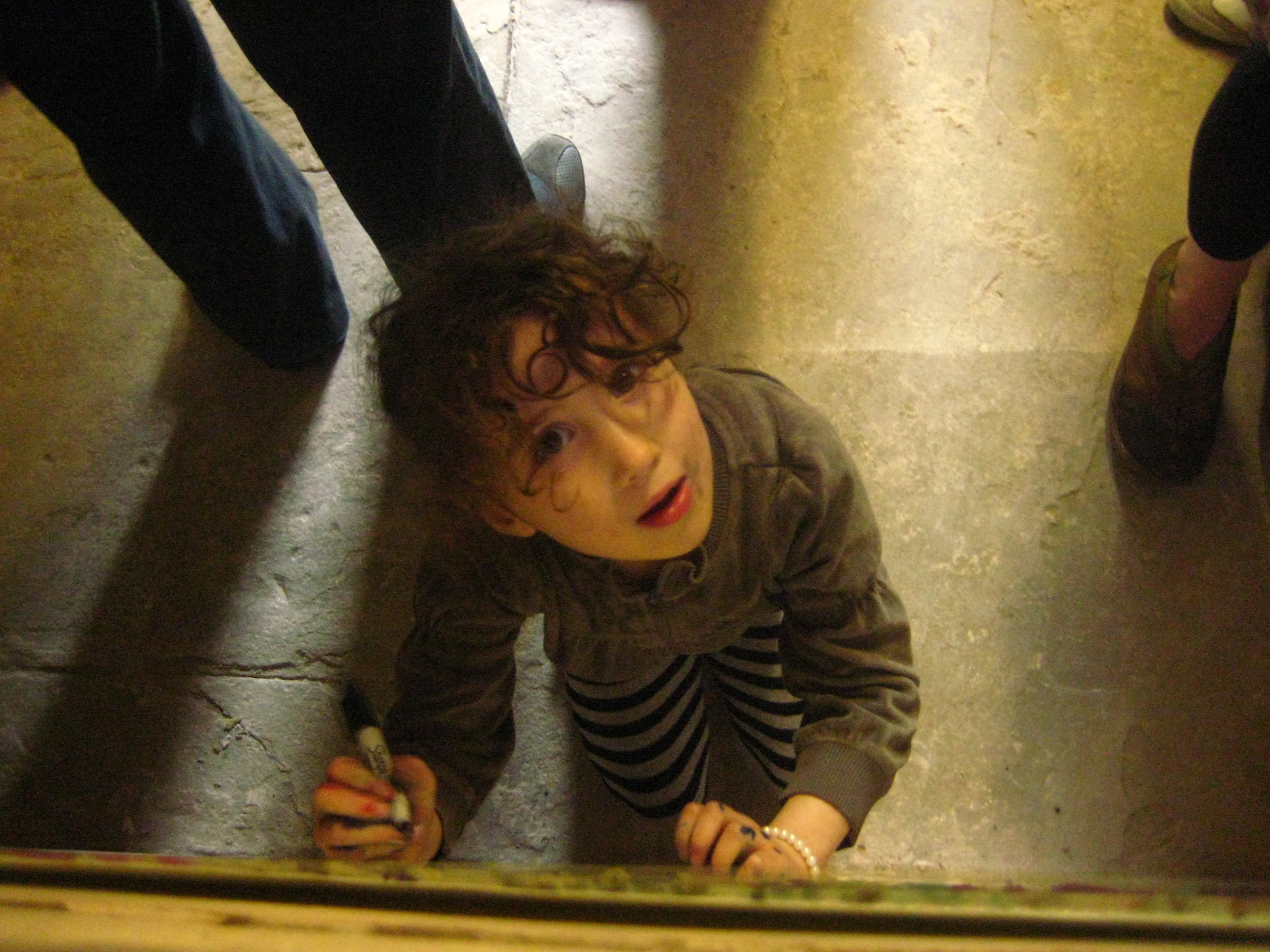 Images: Unravel: the longest Hand Painted film in Great Britain (2011) Photos: Chris Daniels
I have a rule that I will not look at the finished work until the opening night. I have, on occasion popped down and looked at the early progression of work but never the nearly finished stage. The excitement for me is in the transformation of a space. I have visited art galleries, and in the past enjoyed it as an occupation of time. Recently, I have become increasingly more jaded about the experience, things 'look nice' or 'that's clever' but have not been exciting, not thought provoking and not transformative, at least not for me. I am not an artist but a mere spectator, an audience member and you may dismiss my viewpoint as one of ignorance - but I sometimes feel the curator would be best having in the back of their mind how saturated the modern viewer is with the visual, those of us gifted with sight, see spectacular every day. I say, curator deliberately because it appears (in my untrained, ignorant eye) that they are often guilty of 'toning down' the artist's vision, perhaps through a misplaced priority for their whitewalls. The curator and the artist can no longer compete with spectacular and I don't think it is worth trying, but there is so much room to call people to a hush, to anger, to be moved, to transformation. This is why the decrepit old, un-whitewashed galleries can be such a triumph. In such spaces Artists can be given 'free rein' and dare I say messy. I can recall my joy at some of the exhibitions held at &Model, not such a pleasant building but many transformative exhibitions. I love the feeling of the unexpected and of surprise, I like wonderment- which even in our over spectacular world can be achieved. I will gladly tiptoe across wires and brush over sticking out nails and risk a splinter for that. And I am proud to say (even though I have had nothing to do with it) Basement has achieved that, on more than one occasion.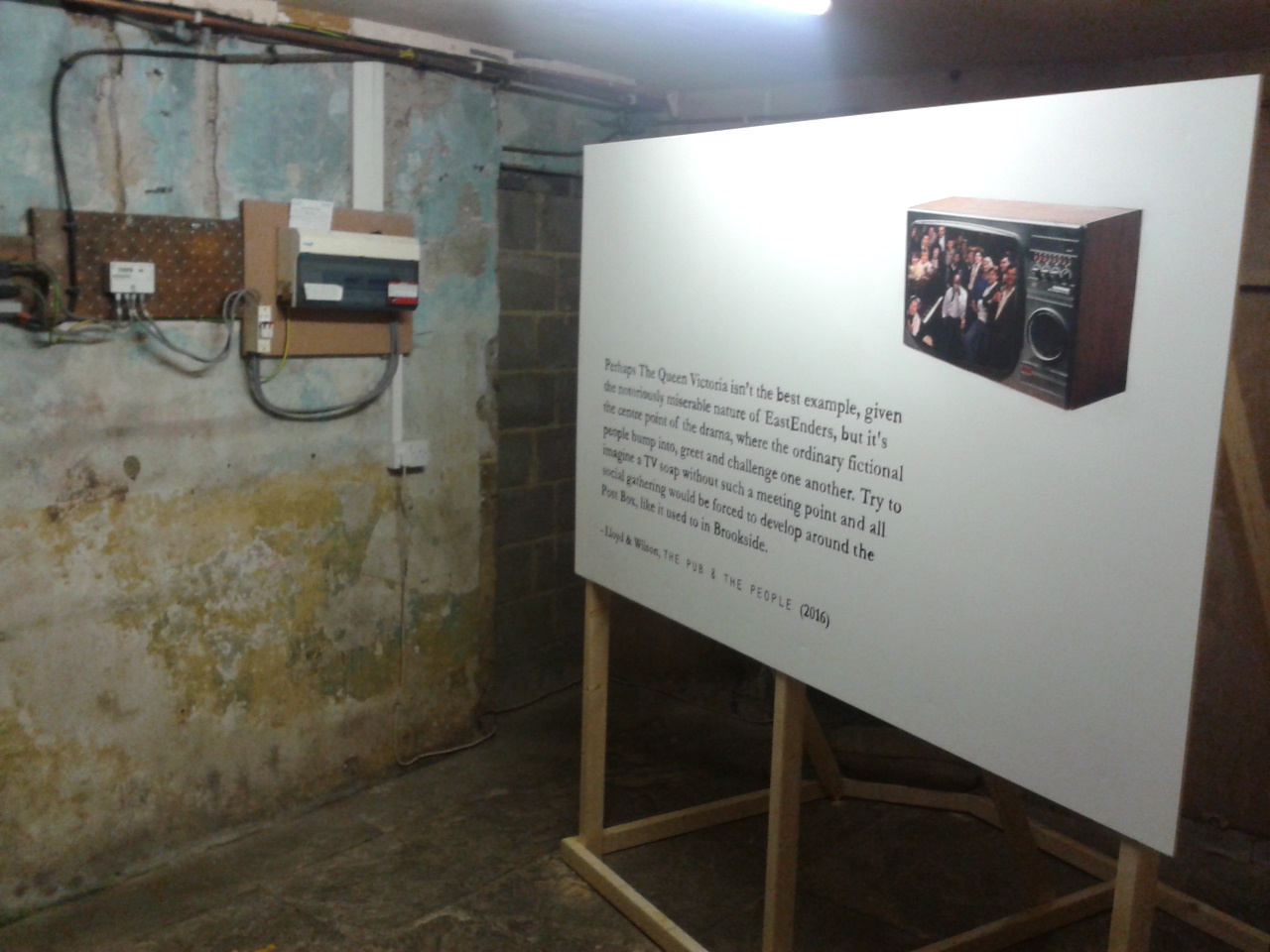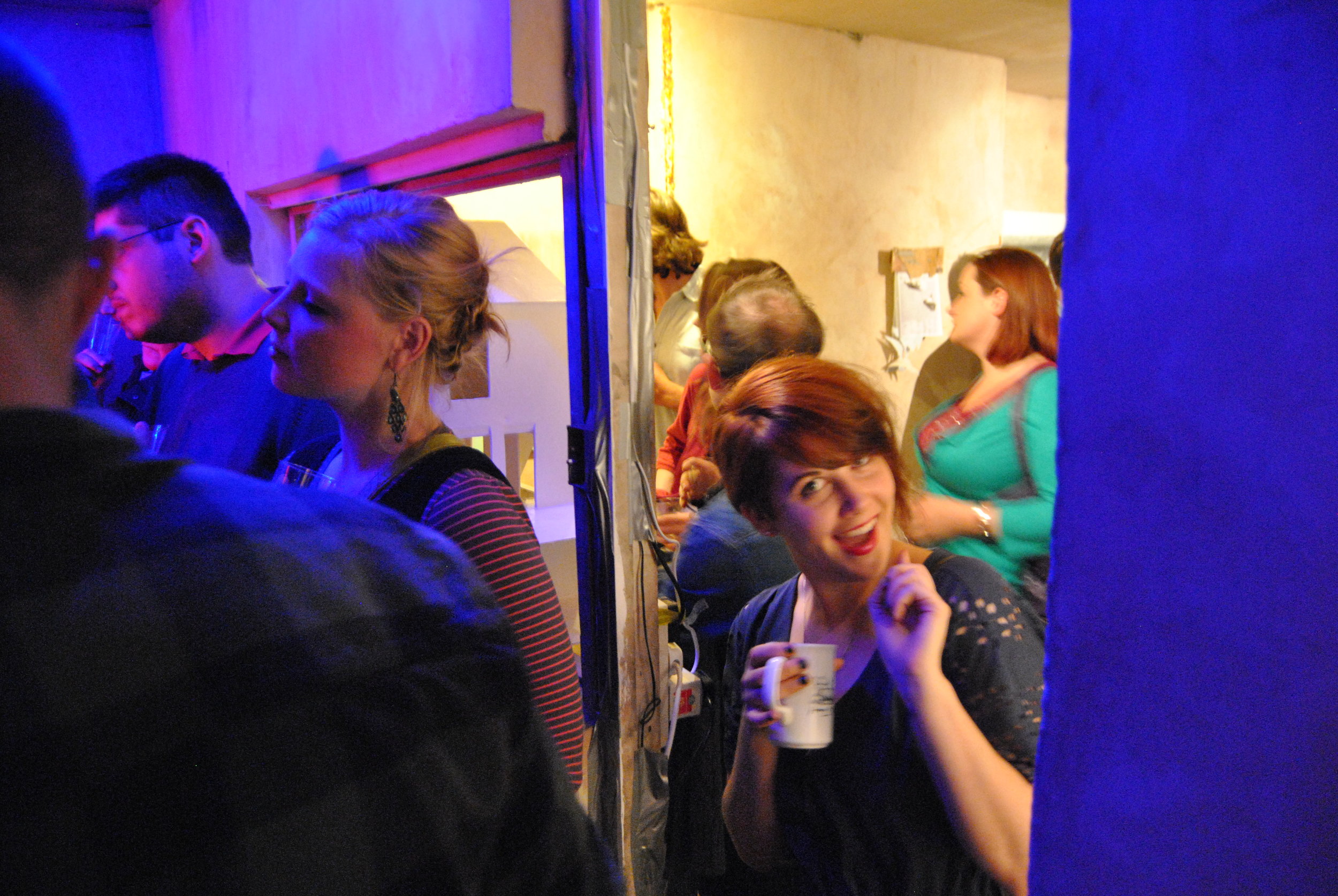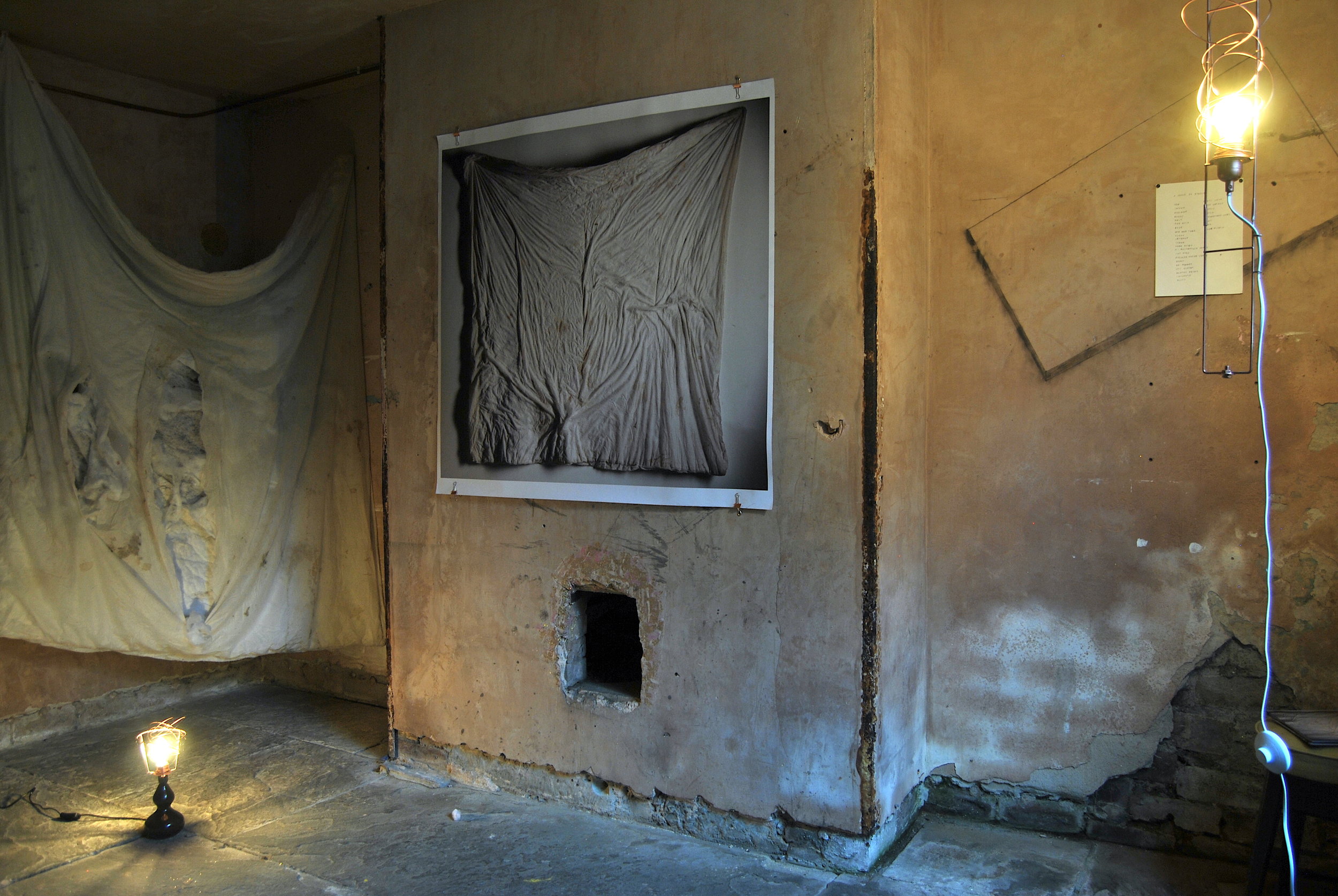 So, I live these moments going on around me, down below in the basement and when Bruce asked me to write for him I panicked a little thinking: 'I don't remember'. And I don't. I do not remember the artist's names, or details of exhibitions, or what I liked, or what I didn't like. I can recall when prompted in conversation and there are certain footsteps that have traipsed through that I missed when they were gone. I love having the mind of the artist around, and the work ethic; contrary to what lie you may have been fed, there is a lot of hard slog behind what may be described as ' I could do that'. I especially love that a space in my house can be transformed and I can venture down with glass of wine in hand and feel that transformation for the first time, along with both friends and strangers. I like that the exhibitions and events have created moments, which I am learning to live within, perhaps in a years' time I will have more of a memory for events. I also like that many of the artworks and artist have, at least for me, answered the question that we ask of art and artists… 'What is the point?' The point is, I have concluded, that there is not one – or there is several, or there is every point- and that quandary of conclusions is what separates us from the other things that live on our planet and I can be, mostly, alright with that burden.
Deborah Davies | March 2018