Sluice Biennial | October 2017
Sluice Biennial: A Sale of Two Cities
"It was the best of times and the worst of times" so the story begins. Every other year Sluice Art Fair sets up in London town in the days preceding Frieze week, coinciding but not coincidental. As the city fills with art world luminaries in some of the swankiest venues London has to offer, so to do the train arches and un-let spaces with artists whose worlds are similarly governed by this most strange and incomprehensible of life choices. This year BasementArtsProject took up the invitation from Sluice to exhibit as part of their biennial art fair located in Hackney. Taking over a three story building on Morning Lane and a number of disused train arches on the aptly named Bohemia Place, Sluice have been able to fill the area with artist-led spaces from around the world for the best part of four days. Sluice have no VIP Portal on their website, no ticketing system and no charge to enter their venues; here, everything is on open display, there to be discovered, appreciated and mused over as those involved continue their life's work.
As BasementArtsProject we found ourselves, rather appropriately, sharing a space with the NYHA (Now You Have Authority) Collective's 'Post Student Art School'. This work presented a short instructional video guiding people through a brief course of education, under 5mins, on how to be an artist.
"Good Morning students, congratulations on successfully exchanging your life's labour to us."
What follows is a description, accompanied by jaunty muzak, of how to be inspired despite a lack of tutor "I am currently out of the country but my presence is unnecessary", use your social media of choice to make sure your work is documented "Caution! only Instagram and Twitter are acceptable media platforms"; when your artwork is finished proceed to the documentation area and upload images using #poststudentartschool for proper evaluation and feedback.
"Preserve realness do not use filters"
"Please place artwork in designated gallery space"
"Congratulations you are now an artist."
Visitors are encouraged by the video to use the piles of material left lying on the floor to construct their own sculptures and upload them to the internet by following the instructions. The piece is of course tongue in cheek but it does say something about current methods of working in both art and education as perceived by those looking in from the outside.
In contrast to this, not unwarranted, cynicism towards the art gallery and education system is BasementArtsProject's 'Untitled' exhibition in the front half of the same space. Here, as with our Leeds based exhibition programme, University lecturers and established artists exhibit alongside those that have only just left, or in certain cases are still in, the art education system. Every so often, when visitors operate the record player, an audio work created by Alan Dunn and Martyn Rainford cuts across the dialogue from the 'Post Student Art School' film and fills the unit with a musical composition that has been evolving for the last five years. 'Breaking the Sound Barrier 8' began life as a 5.1 surround sound piece at BasementArtsProject in late 2012; over the years it has been remixed by different artists on numerous occasions and presented in various situations such as the Liverpool Biennial, the COLONIZE exhibitions in Jamestown,New York and the Scope+ techno event at Bates Mill, Huddersfield. At Sluice it is presented in its eighth iteration and involves a french sound artist and a recent ex-student of Dunn's from the MA at Leeds Beckett University where he lectures.
Elsewhere in the exhibition; co-founder of Depot Art Studios, Manchester and BasementArtsProject exhibitor in 2014 Alistair Woods, presents a selection of paintings made over the course of the year that show a markedly different approach to his practice as it appeared in 2014's Basement exhibition 'Subjected to Change'. Instead of large constructions made from found wood and artefacts presented as room sized installations, we have a series of minimal, yet highly detailed, canvas based paintings that take instead a 'found composition approach. 'Lucas' is a pared down depiction of the surface of a modern telephone box covered in stickers and with the ghosts of old graffiti breaking through the chrome surface. In the case of 'No Parking' a sticker is painted on to look as though it is a real sticker collaged into the surface of the canvas. Over the course of our stay Woods reverses the found composition aspect and begins to work directly onto surfaces within the space using spray paints, echoing the methodology of his paintings.
Painting as a medium is also represented in this exhibition by the work of Phill Hopkins whose work takes news media outlets as it's source material for ideas and images. Hopkins' work strip mines the social media flow of the likes of The Guardian and Telegraph etcetera, removing words and context, presenting them instead as pure image, bias removed as much as it is possible to do so. Here a mixture of his larger works are presented as a backdrop for sculptural elements taken from the studio. On the wall are several frame mounted drawings done between 2015 and now. The display of drawings comes down the wall and onto the floor as a pile, stacked against the wall to flick through. As I flick through the selection that I have placed on the floor I realise that this could be seen as an analogue echo of how Hopkins receives his source material, scrolling through his tablet in his quest for images.
David Cotton has featured regularly in BasementArtsProject group exhibitions despite never having done a solo show at Basement itself. His work has ranged from etchings of cryptozoological creatures to unfinished maps, created in collaboration with other artists, based on ancient Babylonian ideas of the world. For Sluice, Cotton presented a number of photomicrographs taken as a series during a residency at Jamestown Community College, USA but never yet shown in the UK. Although the images are all exploded views of plant leaves, pomegranates, berries etcetera, one's immediate reaction is to liken them to planets through a telescope, reversing the actual nature of how the image is arrived at, and in this moment making scale irrelevant. In the subversive nature of the scale there is something that works in tandem with other works that he has previously exhibited.
On its own at the centre of the space is Pippa Eason's strange totem to modern disposability, Power Port. A strange knee high column made in patterned un-fired clay with a gold coloured cord balanced precariously on top of the work. 'Power Port' resembles something like a small blue replica of an elephants leg amputated just above the knee. a strange and enigmatic object in much the same way as the black obelisk of 2001: A Space Odyssey. Despite being quite different in nature to the work exhibited by Eason at BasementArtsProject for 'Set in Stone' it has a similar "aftermath of an inexplicable event" feel to it. Getting this particular work from Manchester to London and back was the cause of much consternation to all involved in its transportation, with the constant threat of collapse every time we took a sharp corner due to the nature of the material used.
Our time at Sluice was short but eventful, with many new contacts made through the most engaging of conversations about the work on display. It was nice to meet up again with artists that have worked with BasementArtsProject in the past such as Kimbal Bumstead ('This Is Our House', April 2011), Hanz Hancock, Patrick Morrissey, Charley Peters and Giulia Ricci ('Other Rooms' curated by Saturation Point, Jan 2015), Raksha Patel ('Roadside Museum' curated by Gordon Culshaw and John O'Hare, May 2015); and more recent friends made through our activities that we have yet to work with properly such as Claire May Van Blerk. Finally, despite funding setbacks a big thank you to London friends Kimbal Bumstead and Bhavani Esapathi who helped make our outlay to do this project at lot smaller than it could have been. Whilst the independent sector may be financially poor it is rich in the spirit of generosity. With special thanx to Karl England at Sluice.
Bruce Davies | November 2017
All images Courtesy David Cotton
Saturday 30th September
3:00 – 9:00
Morning Lane / Bohemia Place / Mare Street
Hackney Central, London E8
Sluice Biennial: Preview
The Sluice Biennial is an international platform that combines the visions of artist/curator-run galleries and projects. It prioritises artists over strictly art-market interests by focusing on curatorial rigour, a DIY ethos and collaborative programming.
This year, for our fourth edition, the Sluice Biennial is based in Hackney Central. The Biennial will create a hub of artistic activities over four days and multiple venues. It will present artistic practice as an investigation and promote self-initiated galleries, projects & discussion, all within the context of the global community. With a diverse range of galleries & projects at the Biennial, there will be a large programme of exhibitions, live-performances, screenings and moderated talks all presented by over twenty-five galleries from as far afield as Canada, Colombia, Germany, Ireland, the USA and from around the UK.
Public Opening Hours:
Sunday 1 – Tuesday 3 October
12-6PM
David Cotton (b. 1987) is a UK based artist whose interests lie in exploring the intersection of scientific research with the physical world. READ MORE
Dr Alan Dunn is an artist, curator and publisher educated at Glasgow School of Art and The Art Institute of Chicago; he is also a lecturer in Fine Art and MA Art & Design at Leeds Beckett University. READ MORE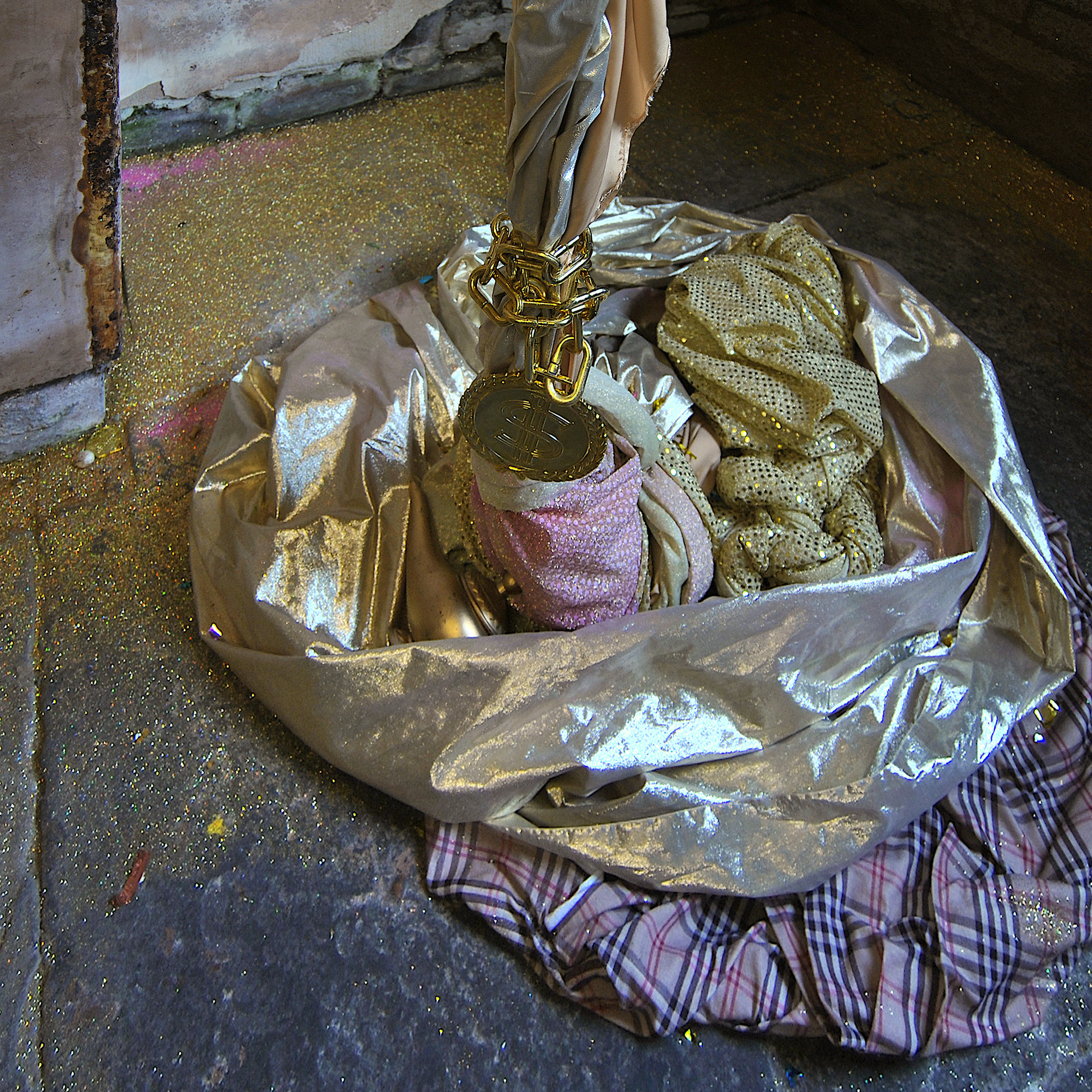 Pippa Eason (b.1993), is currently a Leeds based artist, and has recently finished her MA in Art & Design, at Leeds Beckett University. READ MORE
Born in Bristol, Phill Hopkins studied at Goldsmiths College in London and currently divides his time between London and Leeds. READ MORE
A recent graduate of BA Fine Art at Leeds Metropolitan University, Woods' work employs the notion of 'making the best of a bad situation' as a concept that influences his working practice.